English antique furniture is the ultimate in classic design. Whether a George II period walnut bureau bookcase or a Regency period writing table, our selection of English antiques forms a resonant touchstone for both the collector and the interior designer. Through our years of collecting, we have brought our own careful judgment to the selection of both English antiques and select continental pieces. We strive to make each piece speak for itself as an excellent example of its type. Our passion is the Georgian period. Although we endeavor to understand each of our furniture pieces in their original context, you will find our selection of antiques a wonderful addition to any modern lifestyle. We supplement our selection of antiques with exquisite artwork and our own collection of contemporary furniture, 'Contemporary Classics'. Enjoy browsing our site, and find out why
 has called our galleries of English antiques 'a destination for connoisseurs'.
A pair of George III period giltwood salon chairs, to a design of John Linnell. The oval backs surmounted by a pair of carved rosettes. The downswept arms terminate in a channeled rail centred with a carved patera, above round fluted legs on toupie feet.
Circa 1775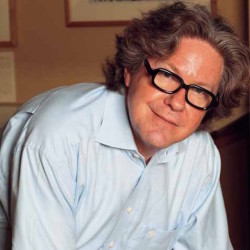 A reprise of Michael's blog entry about Honolulu from a couple of years ago. With Michael and Keith just back from a month there, new entries about the built environment in Honolulu will follow.
The risk run when one speaks of preservation is always of marking oneself out out as exclusionary, or put another way, 'I've got mine and can afford to keep it for my sole enjoyment.' I'll let you draw the '…and to hell with the rest of you' implication… Read more