English antique furniture is the ultimate in classic design. Whether a George II period walnut bureau bookcase or a Regency period writing table, our selection of English antiques forms a resonant touchstone for both the collector and the interior designer. Through our years of collecting, we have brought our own careful judgment to the selection of both English antiques and select continental pieces. We strive to make each piece speak for itself as an excellent example of its type. Our passion is the Georgian period. Although we endeavor to understand each of our furniture pieces in their original context, you will find our selection of antiques a wonderful addition to any modern lifestyle. We supplement our selection of antiques with exquisite artwork and our own collection of contemporary furniture, 'Contemporary Classics'. Enjoy browsing our site, and find out why
 has called our galleries of English antiques 'a destination for connoisseurs'.
An Irish George II period wine cooler. The oval coopered body with brass handles and foliate carved cabriole legs terminating in hairy paw feet.
Circa 1750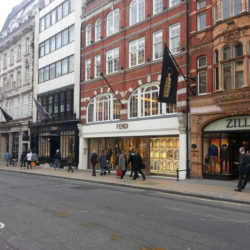 With all the hoopla associated with the sale of the grotesque and shall we say authentically arguable Salvador Mundi, one would assume the major auction houses are a beehive of activity. All I can say is, you couldn't prove it by me. But then, virtual activity is very much harder to gauge. We attended a […]

Read More »