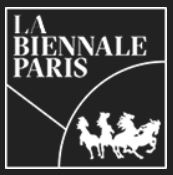 This week, the Gazette Drouot, the house organ of the French state auction monopoly, led its online edition with the following:
Paris or Hong Kong? Why, both, my good sir! While the City of Light is preparing, in a tense environment, to host the new offshoot of the Biennale des Antiquaires, rechristened 'Biennale Paris' for the occasion, the former British colony is awaiting collectors of art and antiques for the 12th edition of Fine Art Asia. According to a joint report by Artnet and the China Association of Auctioneers (CAA), Asia, particularly Hong Kong, is gaining the upper hand in the Chinese art and antiques market to the detriment of less demanding Westerners. In this category, "the share of value sold in Asia (excluding mainland China) increased from 66% in 2011 to 78% in 2016," to quote the report. A tendency favourable to the fair founded by Andy Hei, where turnover depends largely on Chinese antiques and a local clientele. In contrast, the new Biennale Paris is seeking a more international audience, and aiming to finally steal the limelight from its competitors, TEFAF (Maastricht/New York) and Masterpiece (London). Will collectors turn up in the hoped-for numbers? An unknown factor that should not affect the visitorship of the unobtrusive Parcours des Mondes: the tribal art fair staged the same week as the Biennale, which in only a few years has become a gold mine those who love the genre. Why not give it a go!
Frankly, it's difficult to know what to make of this squib, since presumably the publishers of Gazette Drouot would prefer to focus exclusively on the redesigned Biennale. It's unfortunate TEFAF and Masterpiece were identified as competitors, but I suppose all this is an acknowledgement that, for the moment, the trade in art and antiques in the western hemisphere is, shall we say, in a state of flux, while China appears to be where the action is.
Perhaps there is some truth in this, but the fact is, the Chinese market remains primarily driven by an interest in golden age Chinese fine and decorative arts. Qianlong porcelains and huang huali furniture, never precisely the mainstay of any but a handful of dealers in the west, continues to command enormous prices from newly enriched Chinese collectors. The irony, of course, is that so much of this material is being repatriated following a centuries long diaspora that did not abate until less than 2 decades ago. In fact, our first visit to the People's Republic of China in late 1985 included stops during our tour to government owned galleries specializing in period material- porcelains, cloisonné, and jade- at what were knockdown prices. We did, frankly, acquire some excellent pieces. But then, we had something the Chinese government wanted more- hard currency.
It would be foolish to fail to acknowledge that, through whatever complex processes, economic and cultural hegemonies shift with some varying degrees of fluidity, and China for the moment continues in the ascendant.  Not just for this reason, the Biennale this year has nevertheless changed, with the Drouot Gazette opining it has gone a bit down-market. Two of the fair's longtime mainstays are gone, Didier Aaron and Galerie Kraemer, formerly considered the crème de la crème of French furniture dealers.  No longer, with both caught up in a scandal, accused by French authorities of selling chairs to be placed in the Palace of Versailles that were, shall we say, fudged up.  An interesting side note, for 2017 Christopher Forbes is listed on the Biennale advisory panel, a real irony, as Forbes magazine had printed an article unctuously praising now besmirched Galerie Kraemer, terming it 'the billionaire's IKEA'.
Still and all, scandal and global economic shifts aside, it would be foolish to ignore that the traditional triumvirate of art market cities- New York, London and Paris, in no particular order- remains paramount. If I've a choice of destinations in the next month, gentle reader, you'll find me in Paris at the Biennale in the glorious Grand Palais- as you would have found me at TEFAF Maastricht in March, and Masterpiece London in July.