Of all the good times I've had in my life, those enjoyed in Houston particularly stand out. We've been privileged to do a great deal of business in Houston and environs and without exception, we've been generously gifted by Houstonians with extraordinary hospitality.
In light of Hurricane Harvey and its aftermath, it may be a small thing encouraging my gentle readers to join me in sending relief to those beleaguered from its effects.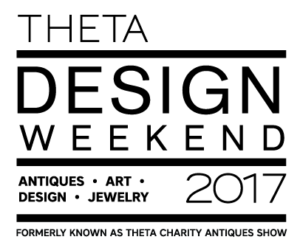 For very many years, we participated in Houston's Theta Charity Antiques Show at the George R Brown Convention Center.  While we know Houston will bounce back, we know as well that the charity endeavors of the Theta ladies will in no small part assist that effort.
Many hands, they say, make light work. Let's see how many hands we can contribute to lighten the work ahead for all Houstonians.